Attendance Tracking Scanners
We have various attendance tracking solutions and programs that can allow you to easily track attendees at Exhibits, Shows, Seminars and Conventions. You can scan the badges of attendees and automate the in and out process for any event and session.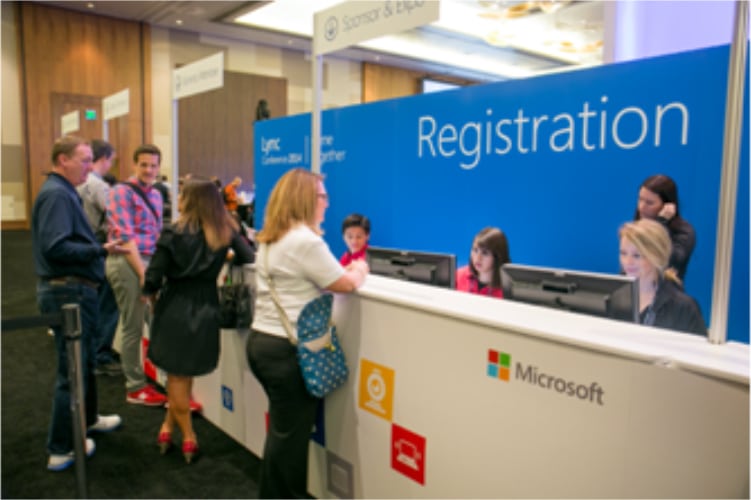 Enable online event registration with Attendance Tracker Pro. The easiest event technology platform that gives you all the tools you need to create meaningful event registration. This system provides your staff the registration tools needed to sign up event-goers in a matter of minutes.
Using our technology, you can print your own badges on a variety of badge stock material. Use a QR Code or 1D barcode symbology to make scanning fast and easy. Check attendees in quickly and avoid long lines by creating your barcode badges as you need them. Input many fields of data to make it easier to identify your attendees.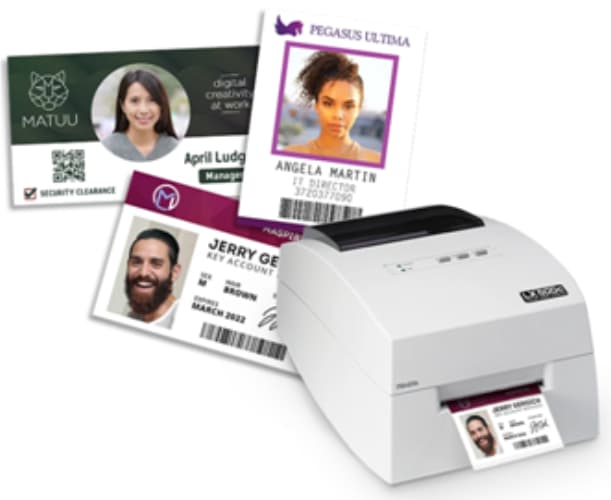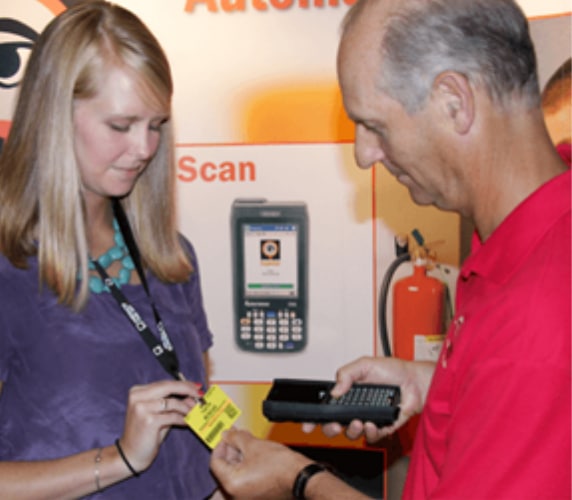 Rent Badge Scanners for your Event
If you don't already own scanners, or you only have events once a year, it makes sense to rent rather than own. Our scanners are top notch barcode scanners that can scan 1D and QR Code barcodes. They work extremely fast and provide quick check in and check out as necessary.
Unattended Badge Scanning
For contactless scanning we provide scanners that allow the attendee to scan their own badge. This can be a completely unattended badge scanning solution. Simply place the scanners in entry areas where they are easily accessible and scan your badge. The scanner provides an audible beep and flash to notify the attendee that they have just been scanned.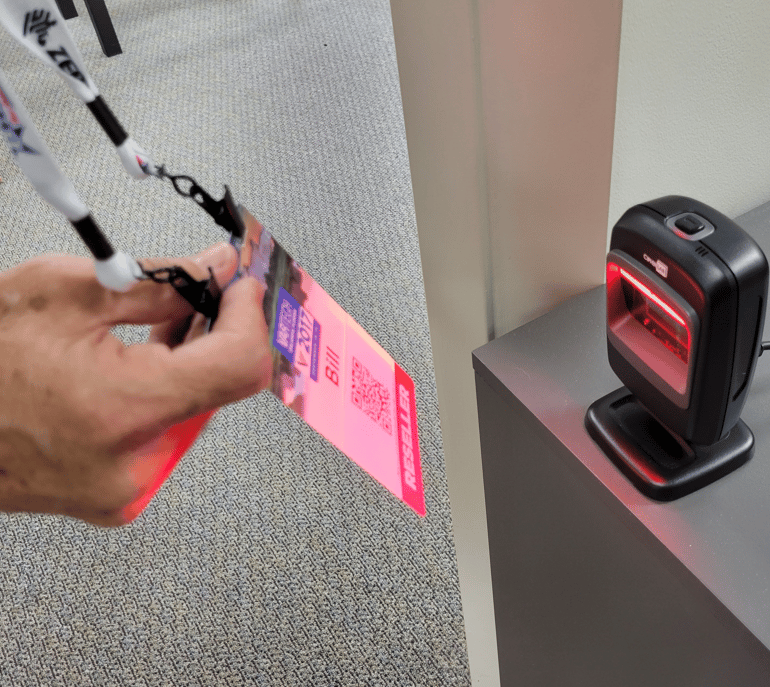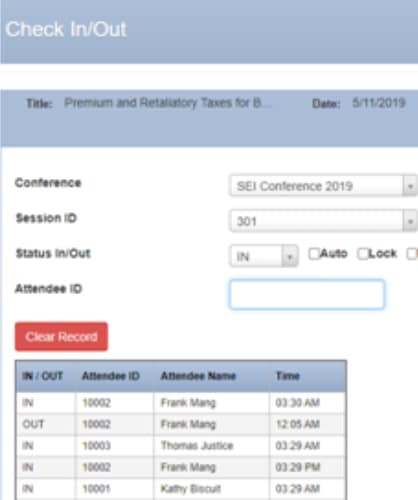 When assigning credits or points, it is sometimes important to collect both the in time and out time. This will give an attendee the full credit due for the time allowed. Most of our scanners can collect this information whether using normal hand-held scanners or unattended scanner systems. Reports can be generated showing the total amount of time your attendees participated in the particular session that requires this. This is highly adaptable as an attendance point system so that points or credits can be allotted to attendees based on their check-in and check-out times.
A number of attendance reports can be generated or emailed to attendee so that their attendance is accounted for. This is done by the attendance tracking system when the barcode scans are calculated in the software for this purpose. It can be presented in a number of ways, by attendee, by session, exported to Excel and used with other programs.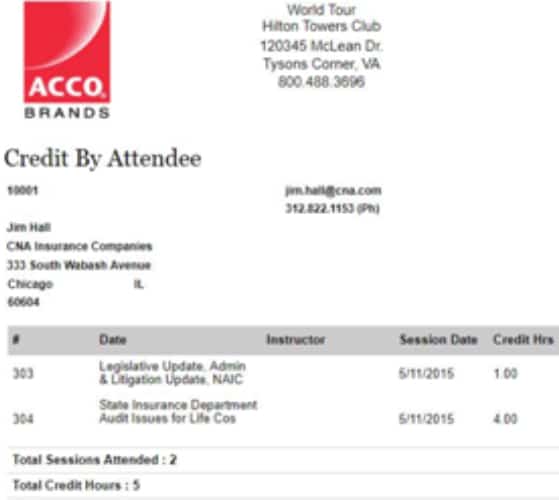 Automatically Print Badges

Create Unique Tracking ID's

Scan Badges for Lead Retrieval

Badge Data Stored In The Cloud

No More Manual Data Entry
Ensure Attendance Accuracy

Easily Scan Thousands

Monitor Total Attendee Time

Calculate Credits Earned

Track Entry & Exit Time

Restrict Entry Scans
Fully Customizable Reports

Integrates with Your Software

Create Specific Attendee Reports

Show Event & Session Metrics

Credit Tracking Reports For CEU

No More Manual Exports
Built for Meeting Attendance Planners
The power to keep event planners moving in the right direction with the least effort. Contact an MSS Software specialist to discuss your needs for your next event or meeting.